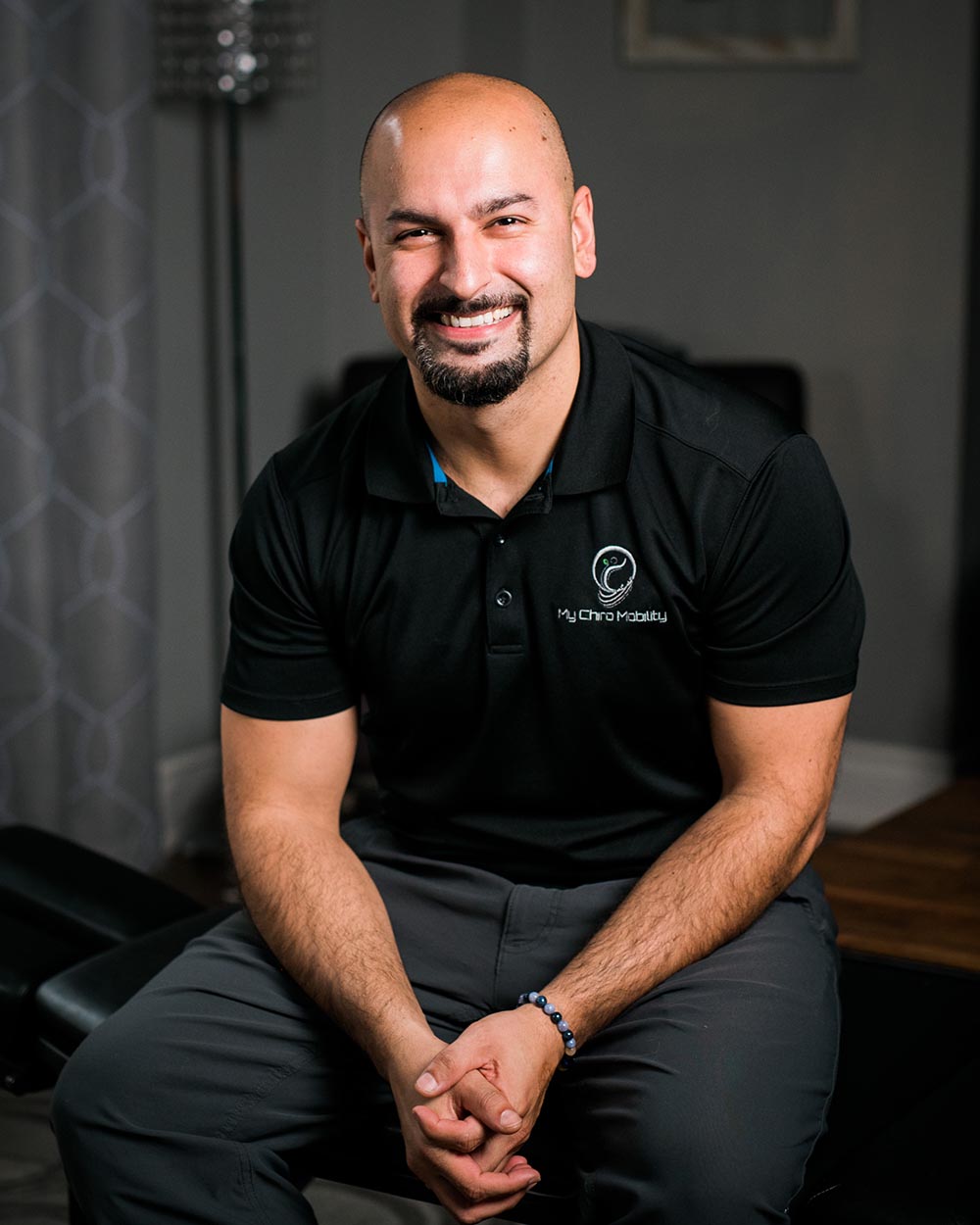 Dr. Pawan Sabharwal DC, BSc
Thank you for taking the time to get to know a little about me. I have been practising as a Chiropractor in the Greater Toronto Area for the past 13 years. 8 years ago, I decided to leave the physical clinic and bring the clinical experience to my patient's homes and offices in an effort to treat them on a whole new level by assessing their environment and eliminating their daily physical stressors, removing as many possible causes of their ailments as possible to offer a quicker, more successful recovery.
I absolutely love what I do and take pride in my patient care. I have a Bachelor of Science degree in psychology from York University and a Doctor of Chiropractic degree from the New York Chiropractic College under my belt. I have devoted my professional career to improve the quality of life in my patients through chiropractic wellness care, proper nutrition and exercise. I hold certifications in advanced trigger point therapy, myofascial release techniques, graston techneque and orthotic casting and fitting. These additional certifications allow me to treat spinal and muscular injuries in a more effective and efficient manner.
I do my best to reach out to the community and spread the word on the importance of chiropractic care. I have had the honour of appearing on CP 24's "Wylde on Health" series to help promote chiropractic care in our communities. I have also been featured in "Chiropractic Economics" magazine.
When I am not adjusting spines, I am a Pop/R&B recording artist. Music is another passion of mine and a great way to express myself while using my creativity. You will often catch me either humming or singing. What would the world be without music?! Be prepared to laugh and smile during our visits because laughter is medicine... and you are taking the first steps in improving your quality of life. Remember.... You're only as old as you feel, age is nothing but a number so why let it hinder you?
Thanks for stopping by, and I would love to be your chiropractor.
In health,
Dr. Pawan Sabharwal DC, BSc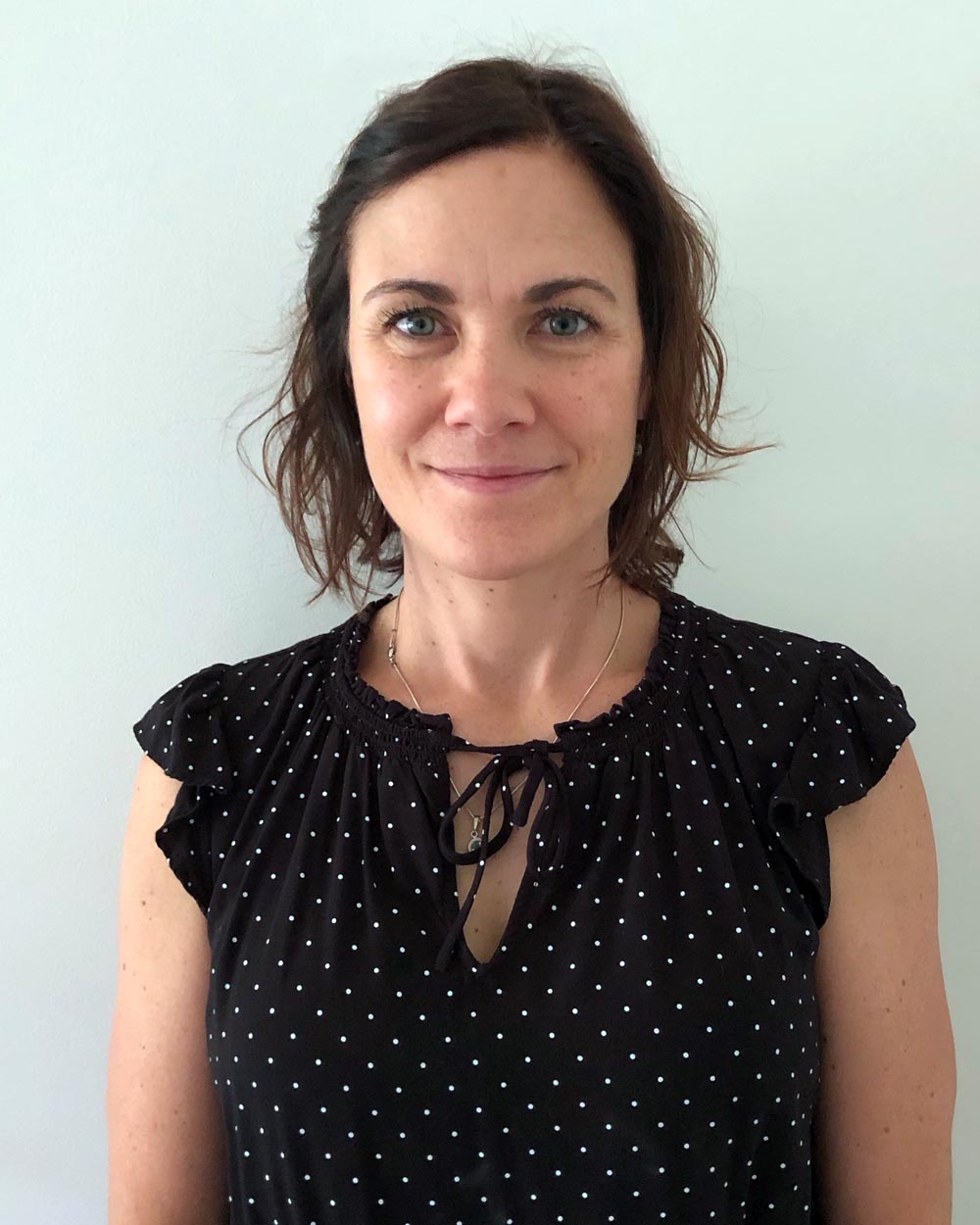 Dr. Melanie Wintle
I am pleased to introduce myself as part of this team providing chiropractic care in your home.  I graduated from the University of New Brunswick in 1994 with a degree in sport science (kinesiology).  My involvement in competitive gymnastics, rugby and personal training naturally lead me to want to learn more about treatments for the types of injuries I was not only seeing in others but had also personally experienced. Chiropractic was a natural fit and I graduated from the Canadian Memorial Chiropractic College in 1998. I have since enjoyed treating patients of all ages presenting with a wide array musculoskeletal conditions. I apply an evidence based approach, keeping current on research and techniques that will help you achieve your best health.
I use a hands on approach that includes mobilization, adjustment, trigger point therapy, myofascial release, and balance and stability training.  My sports, coaching and personal training background mean that I will not only provide hands on treatment but will incorporate exercises that you can do to alleviate symptoms, help you progress in your recovery and avoid re-injury.
I also have a particular interest in ergonomics and have provided ergonomic and workplace assessments for small and large companies. Coming to your home or workplace will also provide me with insights those factors may be playing in your health.
In my free time, I continue to stay active by walking, running, working out and caring for my family, including daily walks with my dog.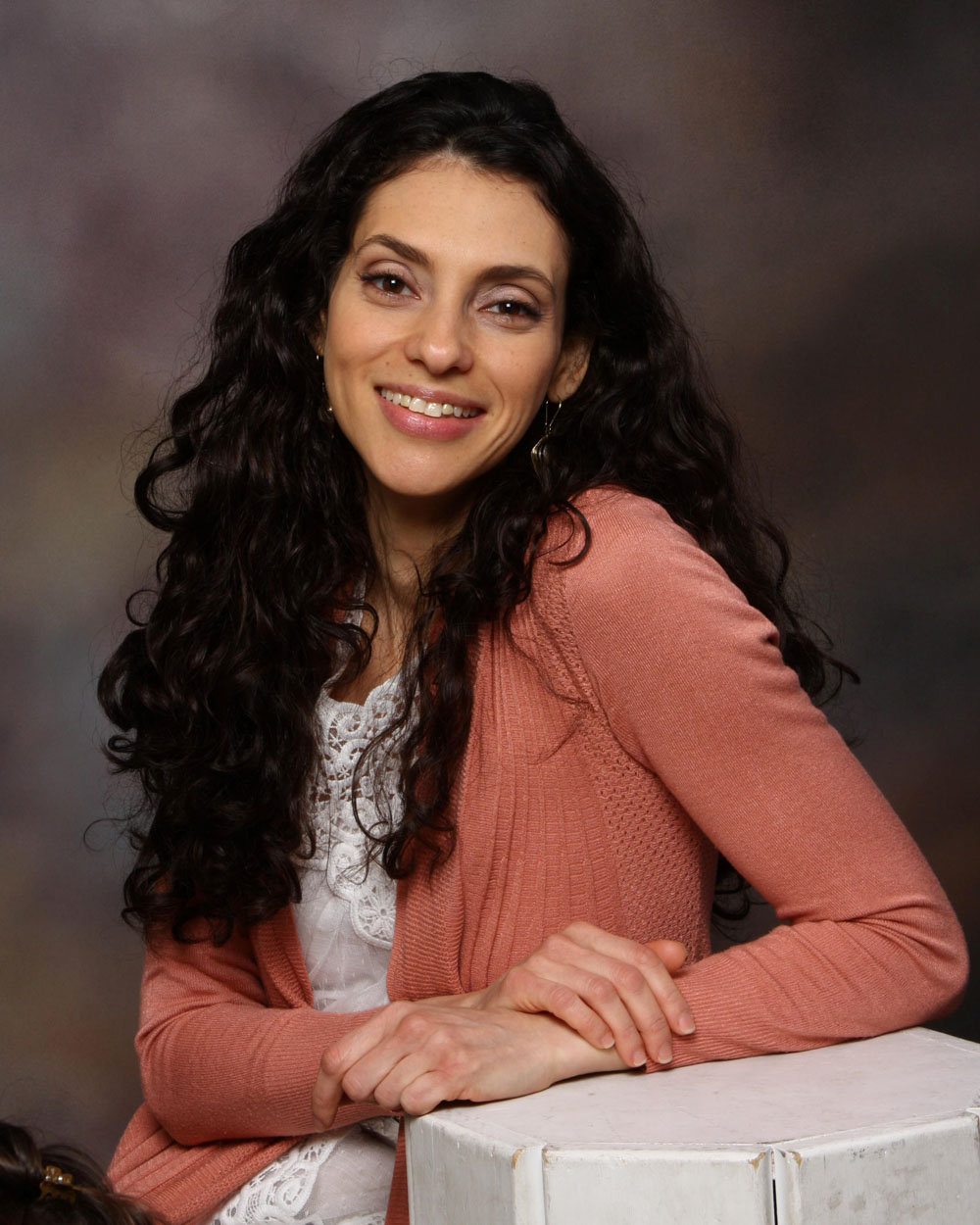 Dr. Lisbeth Bitar
Lisbeth Bitar is a licensed naturopathic doctor whose practice emphasizes on naturopathic family care. She has developed a passion for uncovering challenges related to women's and children's health, musculoskeletal recovery, and digestive issues. She obtained her degree as a Naturopathic Doctor at the Canadian College of Naturopathic Medicine.
Prior to moving to Canada, she trained in Venezuela as a Medical Doctor, and as a Practical Nurse. She also volunteered with paramedic services as a member of the ambulance crew.
As a Naturopathic Doctor in Ontario, she has had vast exposure to treating conditions related to body injures due to inflammation affecting joints and muscles. During her clinical training as a Naturopathic candidate, she trained under Dr. Kenneth Dunk, naturopathic doctor and chiropractor (now retired), who was an esteemed instructor and mentor at the Canadian College of Naturopathic Medicine. Those 2 years under Dr. Dunk helped her to gain more wholesome knowledge on the management of musculoskeletal lesions.
For six years now, she has worked as well as a clinician advisor in Toronto, managing cases of motor vehicle accident-related brain-injured children and adults.
The desire to help re-empower busy moms like her using kindness, compassion, and the right information is the foundation of her practice. She loves developing healthy meal plans that work for everyone. At this time, she is deepening her knowledge of hormonal treatments and their influence on mental health.
Outside of her practice, she loves spending time outdoors in nature and sharing recipes with friends and family.
Services are offered in English and Spanish.
Lisbeth holds registration certificate #3030 with the College of Naturopaths of Ontario (CONO).
She is also a member of the Canadian Association of Naturopathic Doctors (CAND) and the Ontario Association of Naturopathic Doctors (AOND).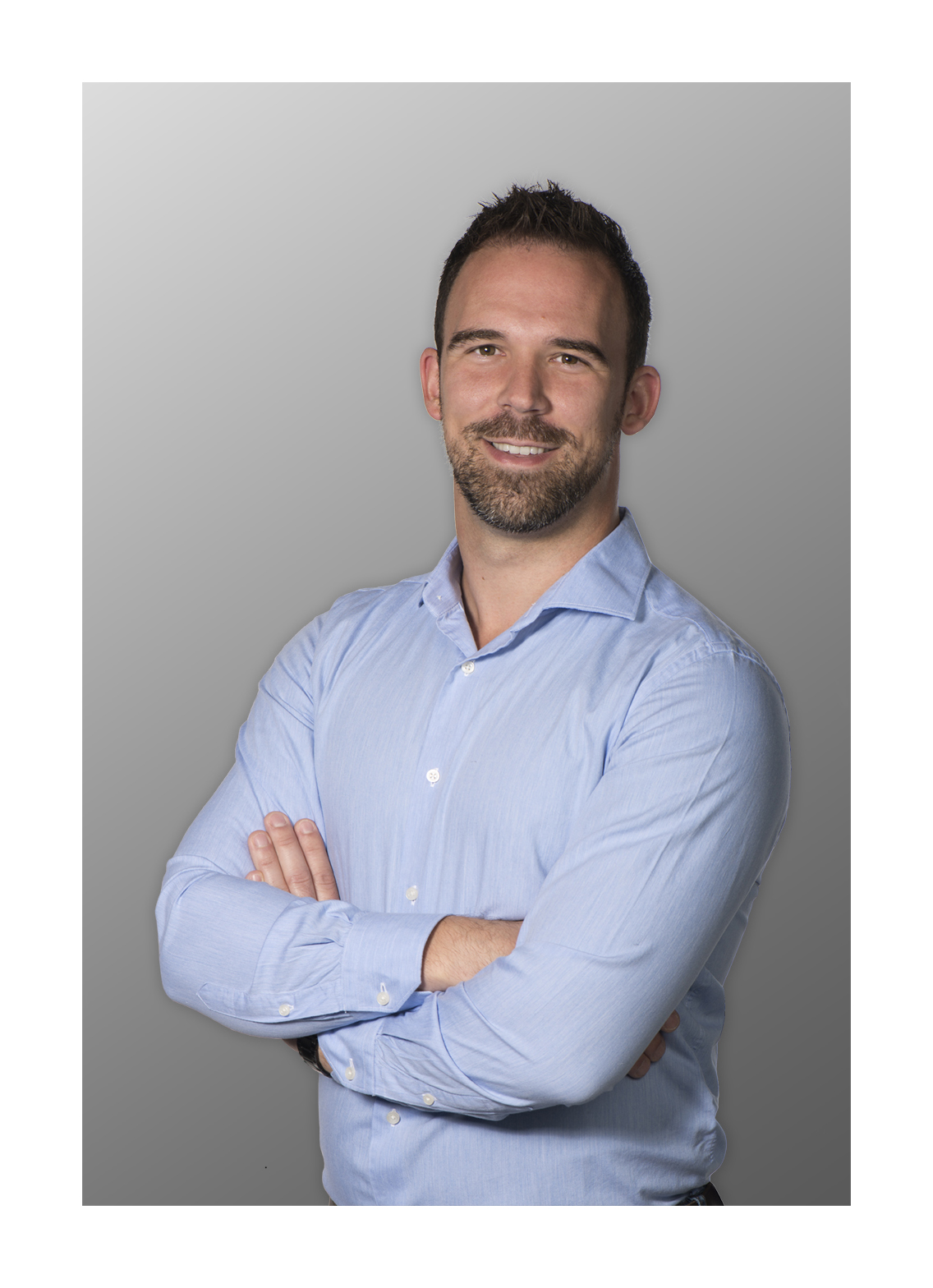 Dr. Tomasz Kowal
Dr. Kowal graduated from York University with a Bachelor of Arts degree in Psychology with Honours. Shortly thereafter, he obtained a Master of Science from York University where his research focused on Cardiovascular Rehabilitation. Dr. Kowalcontinued his educational journey at the Canadian Memorial Chiropractic College (CMCC) where he obtained a Doctor of Chiropractic degree.
During his studies at CMCC, Dr. Kowal worked diligently and published his master's thesis in an academic journal, which earned him the A. Earl Homewood Memorial Award. Dr. Kowal is certified in Functional Integrated Acupuncture, he is also an Emergency First Responder. He has a strong background in functional movement assessment and training through various courses. While an intern at CMCC, Dr. Kowal travelled to rural communities in the Dominican Republic to provide chiropractic care. His passion for learning and continuing education drives him to advance his skills and knowledge to further benefit his patients.
Dr. Kowal grew up in Toronto where he actively participated in volleyball, rugby, mountain biking and competitive swimming. He strives to stay active, which is what he endorses to his patients. Dr. Kowal practices an evidence-based diversified model of care, where he takes the time to create custom treatment plans for every patient. Dr. Kowal believes that educating his patients to understanding their health concerns,and having them take an active role in their overall wellbeing, is fundamental to reaching their personal goals.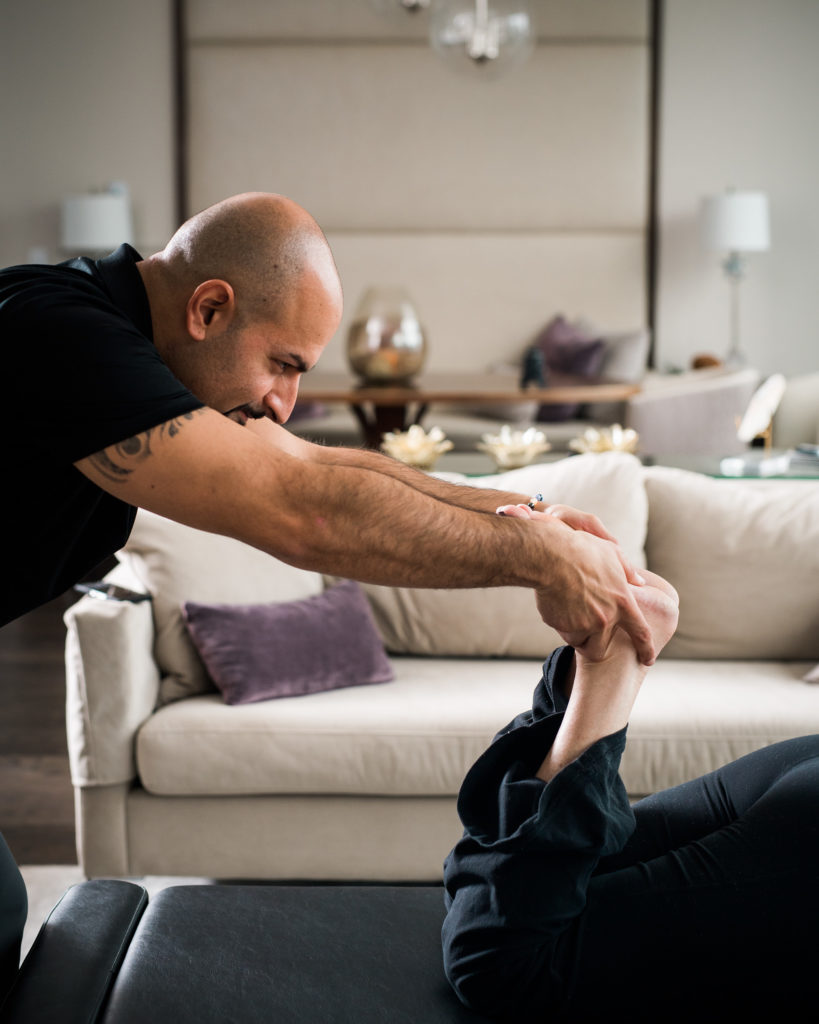 I decided to leave the clinic and bring the clinical experience to my patients, in their environment, in an effort to further investigate their pain and be able to help to an even higher level, giving them undivided attention they need without the worry of additional patients waiting to be seen. Many practitioners would love to be able to help their patients more but they have to run a clinic and see a high volume of patients and for that reason are often hindered. In this setting, its just me and you....and maybe your loved ones who will help me investigate your pain by telling on you and dishing out your daily "bad" habits you may not decide to share or haven't thought of haha!
If we can eliminate the daily physical strains we face on a daily basis, there should be no reason why we can't improve our health and well-being. When I enter your home or work environment I am able to step into your world and actually see what it is you do on a daily basis and how you perform your tasks. You won't believe the bad habits you have developed over the years and haven't given a second thought to until it is pointed out as a possible cause of your ongoing aches and pains.
This alone allows for a faster, more effective treatment plan as we are eliminating the stressors of your aches and pains. Without this element, we are just following the broken record of temporary relief.