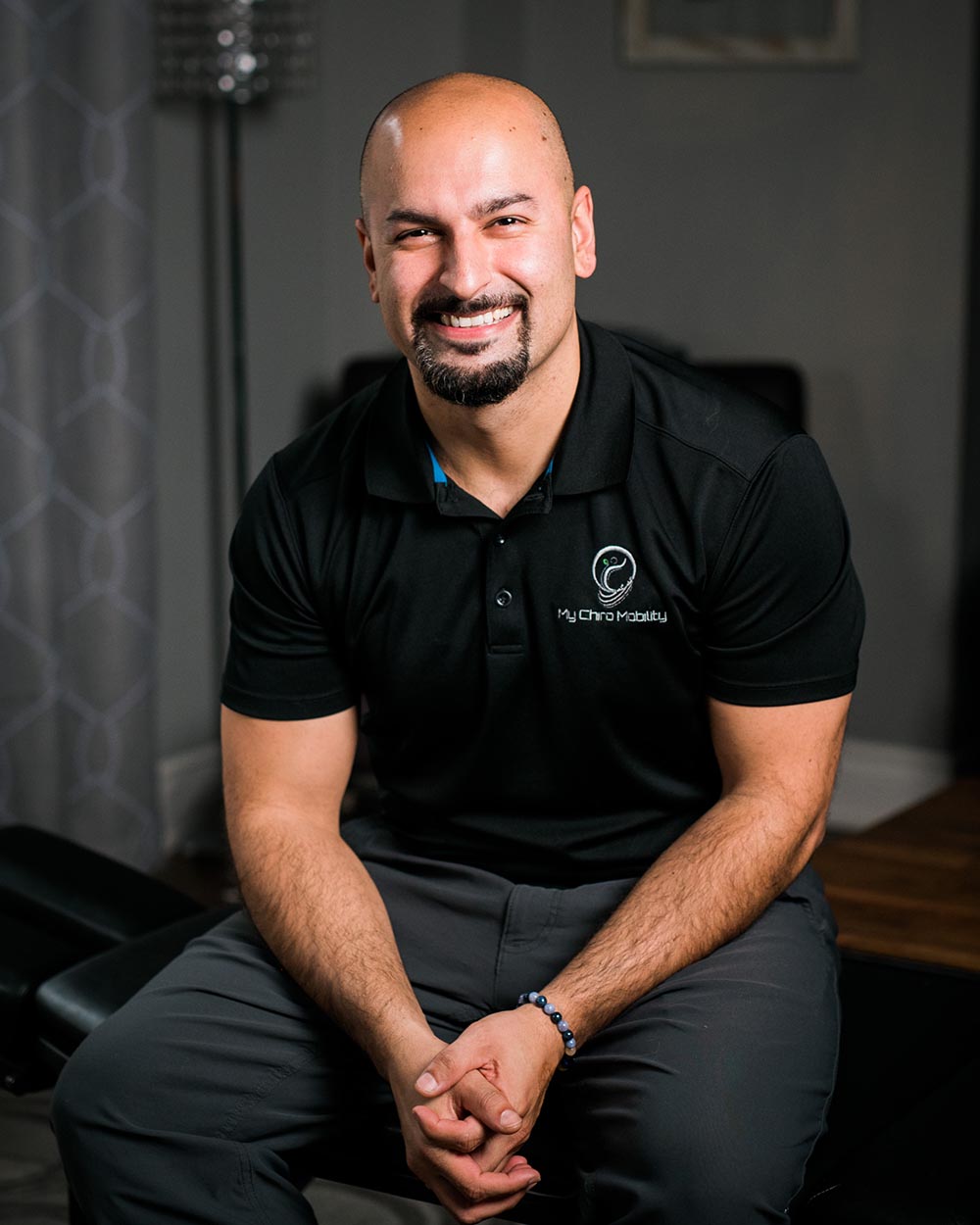 Dr. Pawan Sabharwal DC, BSc
Hi all! Thank you for taking the time to get to know a little about me. I have been practising as a Chiropractor in the Greater Toronto Area for the past 9 years. 3 years ago, I decided to leave the physical clinic and bring the clinical experience to my patient's homes and offices in an effort to treat them on a whole new level by assessing their environment and eliminating their daily physical stressors, removing as many possible causes of their ailments as possible to offer a quicker, more successful recovery.
I absolutely love what I do and take pride in my patient care. I have a Bachelor of Science degree in psychology from York University and a Doctor of Chiropractic degree from the New York Chiropractic College under my belt. I have devoted my professional career to improve the quality of life in my patients through chiropractic wellness care, proper nutrition and exercise. I hold certifications in advanced trigger point therapy, myofascial release techniques, graston techneque and orthotic casting and fitting. These additional certifications allow me to treat spinal and muscular injuries in a more effective and efficient manner.
I do my best to reach out to the community and spread the word on the importance of chiropractic care. I have had the honour of appearing on CP 24's "Wylde on Health" series to help promote chiropractic care in our communities. I have also been featured in "Chiropractic Economics" magazine.
When I am not adjusting spines, I am a Pop/R&B recording artist. Music is another passion of mine and a great way to express myself while using my creativity. You will often catch me either humming or singing. What would the world be without music?! Be prepared to laugh and smile during our visits because laughter is medicine... and you are taking the first steps in improving your quality of life. Remember.... You're only as old as you feel, age is nothing but a number so why let it hinder you?
Thanks for stopping by, and I would love to be your chiropractor.
In health,
Dr. Pawan Sabharwal DC, BSc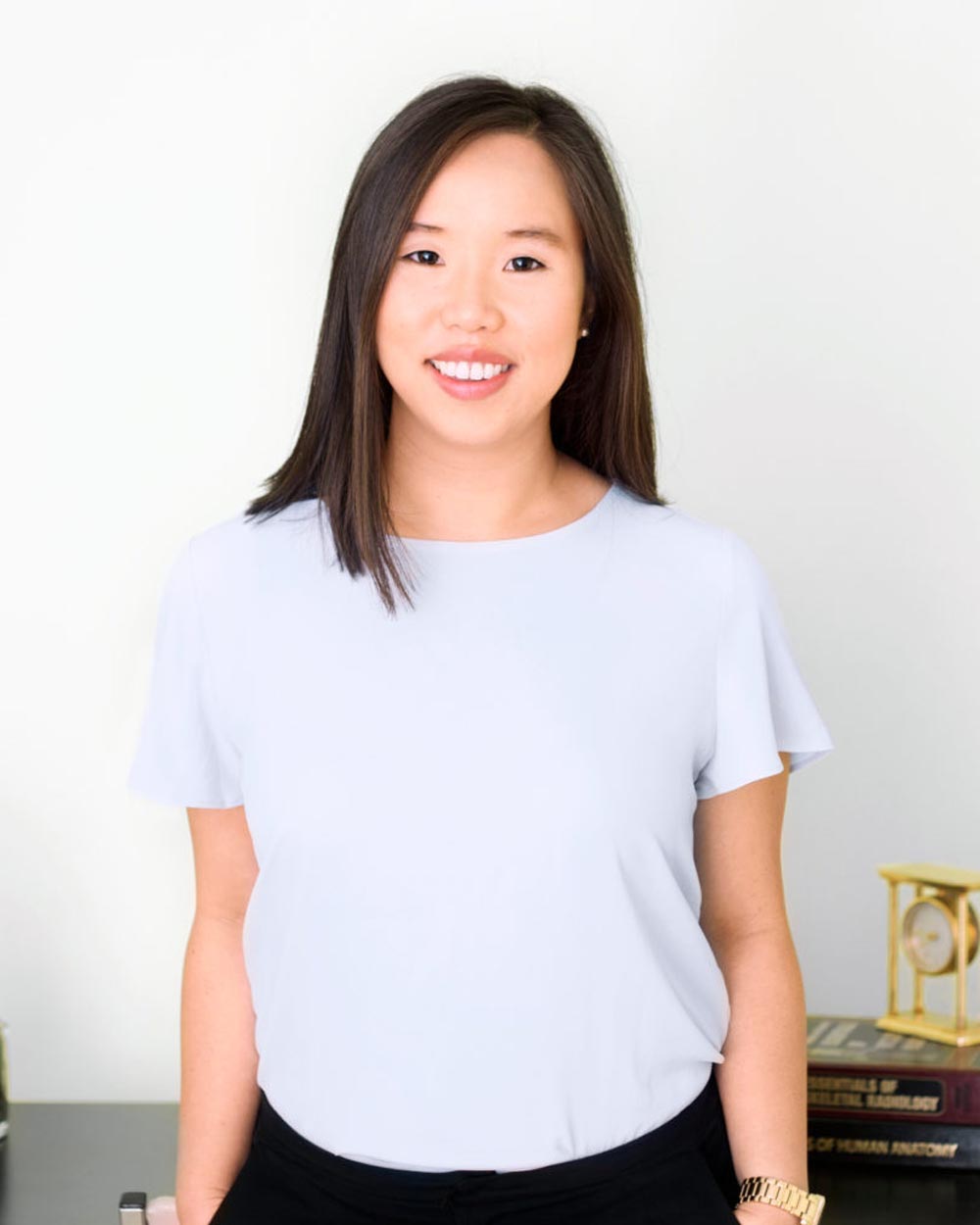 Dr. Melinda Lam
I graduated from the University of Waterloo in 2013 with a Bachelor of Science in Biochemistry. During my time there, I was fully immersed in the group fitness, yoga, and strength & conditioning world. I was lucky to have been surrounded by professors & colleagues who all loved a good movement challenge. This led me to the Canadian Memorial Chiropractic College where I graduated in 2017. I also received my certificate in Contemporary Medical Acupuncture from McMaster University.
I am passionate about all things movement-related and I'm fortunate to do what I love every day! Outside of the clinic, I can be found teaching group fitness classes (Les Mills BODYPUMP & BODYSTEP), yoga classes, lifting heavy things, and chasing after my two dogs Hamlet & Daisy. After 10+ years of this, I can relate to your aches & pains.
Treatment style
I build ferocious lions, not helpless kittens.
I prioritize a collaborative approach in my treatments because you are not defined by your injury, it is only one part of you. Each plan is tailor-made for your needs & goals.
My role is to educate and guide you through your injury. Although I'm not a fixer, I am a coach in your corner cheering for you! I am here to reframe your thinking about your injury, keep you accountable, and motivate you to reach your goals. I want you to walk out of each session feeling stronger & more confident.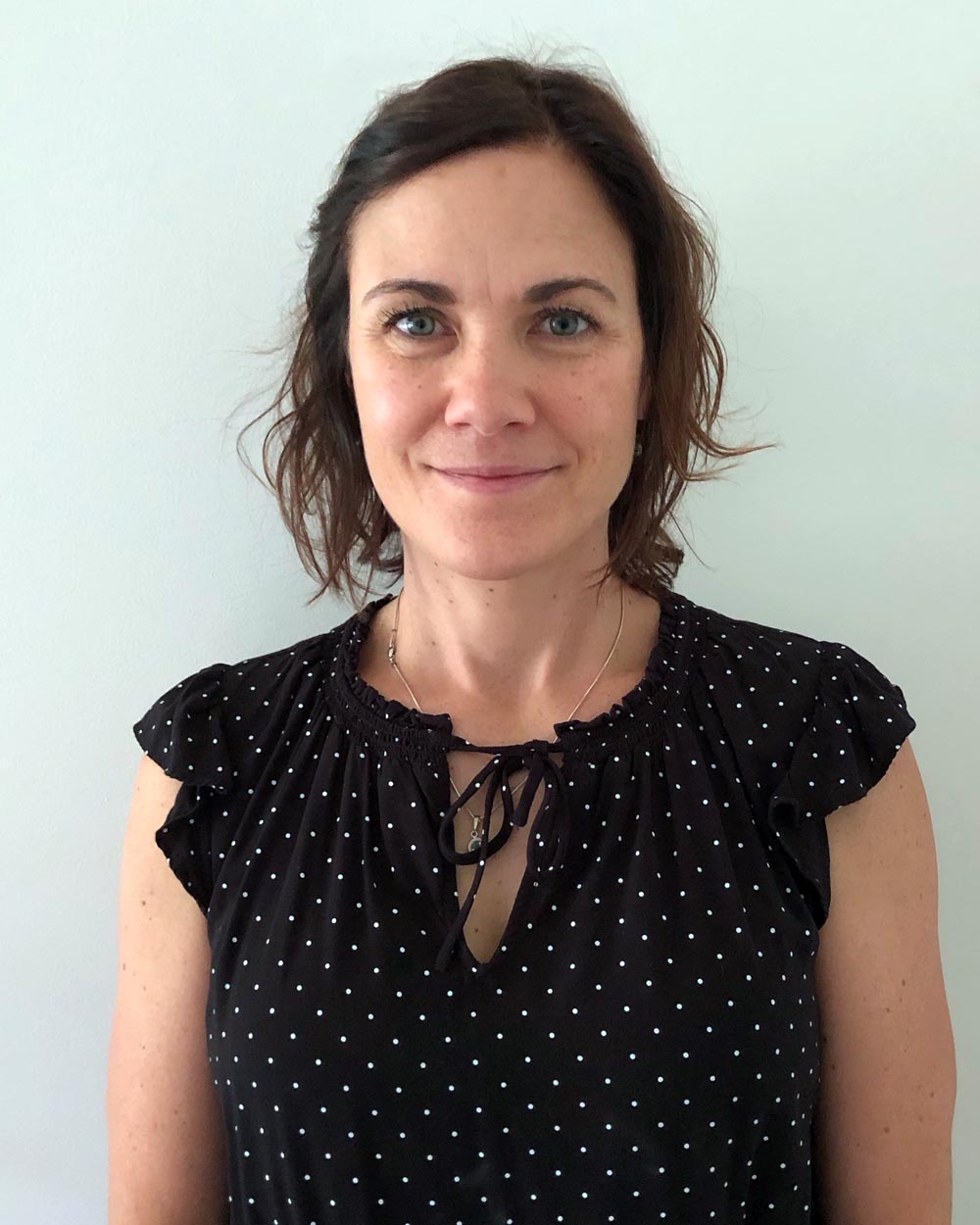 Dr. Melanie Wintle
I am pleased to introduce myself as part of this team providing chiropractic care in your home.  I graduated from the University of New Brunswick in 1994 with a degree in sport science (kinesiology).  My involvement in competitive gymnastics, rugby and personal training naturally lead me to want to learn more about treatments for the types of injuries I was not only seeing in others but had also personally experienced. Chiropractic was a natural fit and I graduated from the Canadian Memorial Chiropractic College in 1998. I have since enjoyed treating patients of all ages presenting with a wide array musculoskeletal conditions. I apply an evidence based approach, keeping current on research and techniques that will help you achieve your best health.
I use a hands on approach that includes mobilization, adjustment, trigger point therapy, myofascial release, and balance and stability training.  My sports, coaching and personal training background mean that I will not only provide hands on treatment but will incorporate exercises that you can do to alleviate symptoms, help you progress in your recovery and avoid re-injury.
I also have a particular interest in ergonomics and have provided ergonomic and workplace assessments for small and large companies. Coming to your home or workplace will also provide me with insights those factors may be playing in your health.
In my free time, I continue to stay active by walking, running, working out and caring for my family, including daily walks with my dog.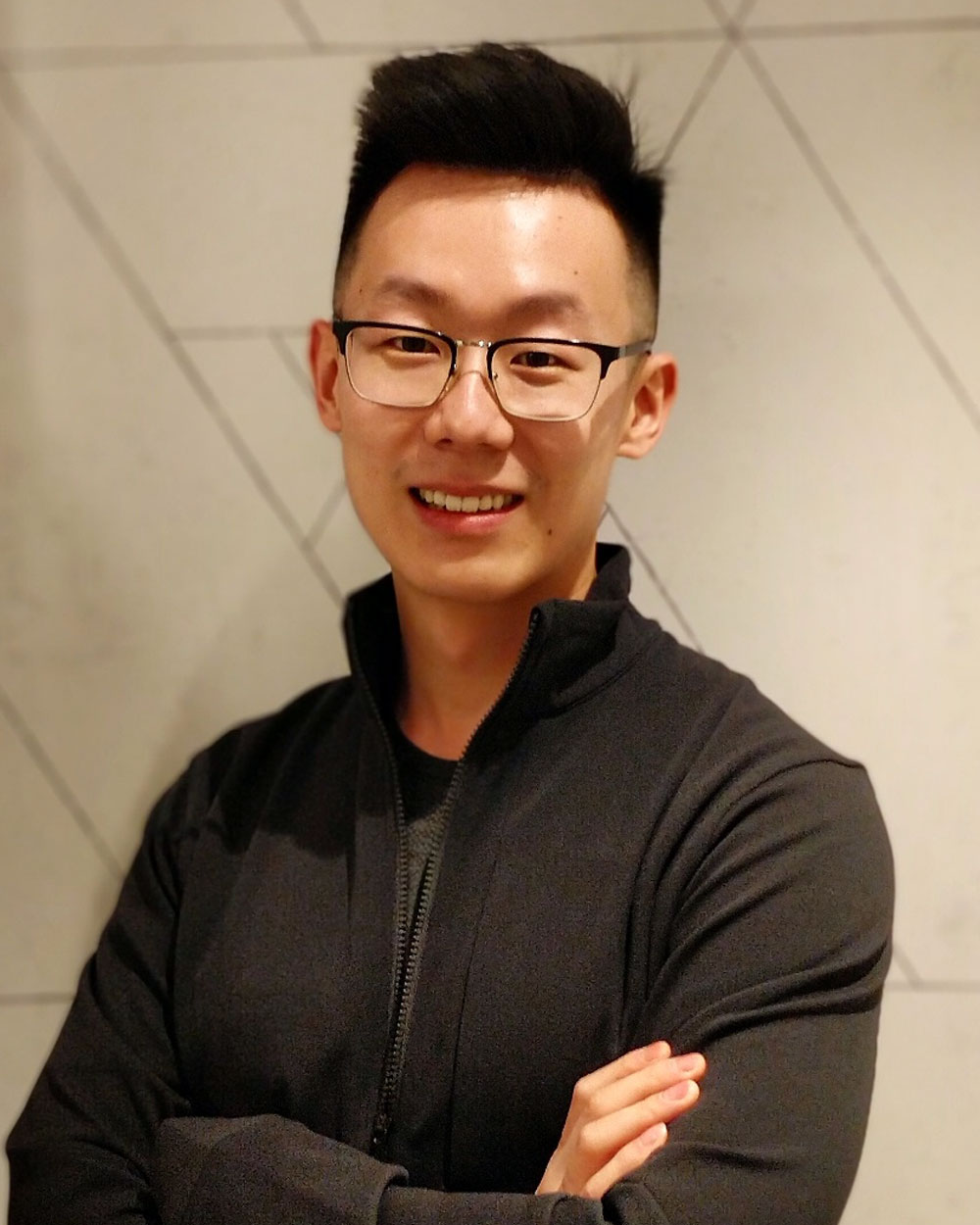 Dr. Frank Xue
Frank grew up playing different kinds of racket sports and enjoyed being physically active. He pursued a Specialized Honors Bachelor of Kinesiology at Western University, after graduating. He continued his education at Canadian Memorial Chiropractic College where he graduated with his Doctor of Chiropractic Degree. During his education, Frank competed in varsity level badminton and he completed his clinical internship at St. Michael's hospital, where Chiropractic care is integrated to foster collaborative care in family medicine. 
Frank is an evidence-based practitioner who prioritizes patient centered approach and utilizes a Diversified technique encompassing a variety of skills including: Spinal Manipulative Therapy, Medical Acupuncture, soft tissue therapy and functional rehabilitation. Frank enjoys working with people of all ages and backgrounds and tailoring a treatment plan that best fit the individual's need. Frank is a member in good standing with College of Chiropractor of Ontario and a member of the Canadian Chiropractic Association. 
In his spare time, Frank enjoys functional training, badminton and running.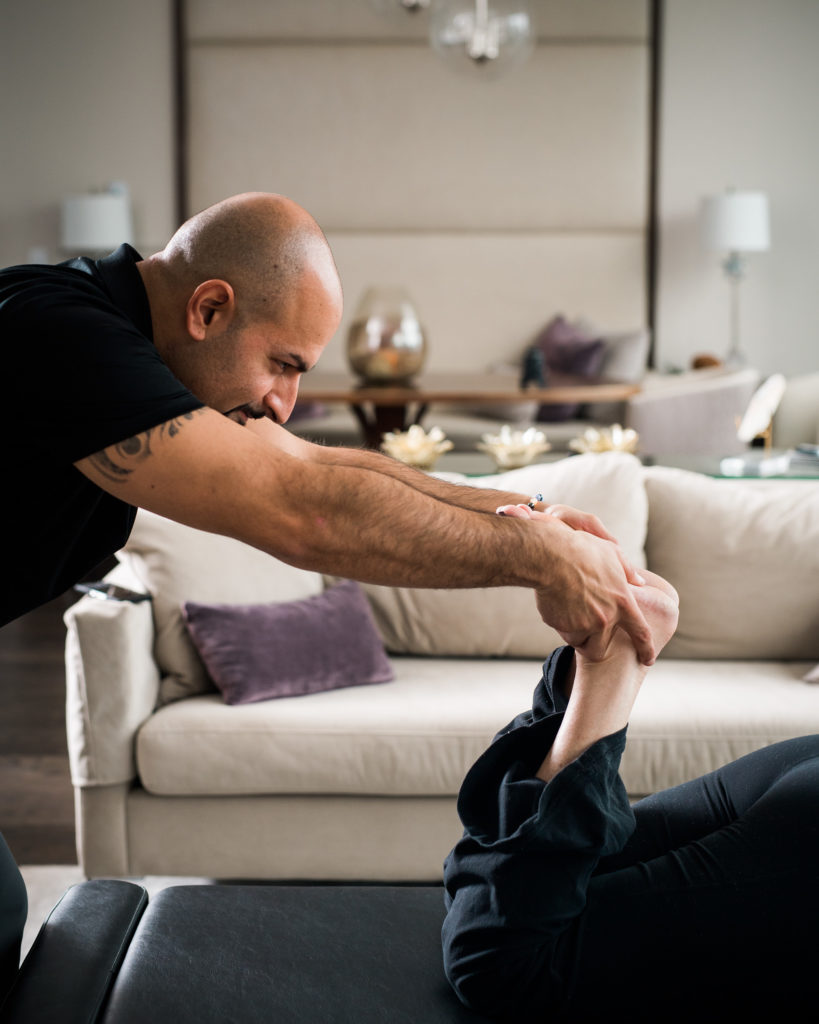 I decided to leave the clinic and bring the clinical experience to my patients, in their environment, in an effort to further investigate their pain and be able to help to an even higher level, giving them undivided attention they need without the worry of additional patients waiting to be seen. Many practitioners would love to be able to help their patients more but they have to run a clinic and see a high volume of patients and for that reason are often hindered. In this setting, its just me and you....and maybe your loved ones who will help me investigate your pain by telling on you and dishing out your daily "bad" habits you may not decide to share or haven't thought of haha!
If we can eliminate the daily physical strains we face on a daily basis, there should be no reason why we can't improve our health and well-being. When I enter your home or work environment I am able to step into your world and actually see what it is you do on a daily basis and how you perform your tasks. You won't believe the bad habits you have developed over the years and haven't given a second thought to until it is pointed out as a possible cause of your ongoing aches and pains.
This alone allows for a faster, more effective treatment plan as we are eliminating the stressors of your aches and pains. Without this element, we are just following the broken record of temporary relief.